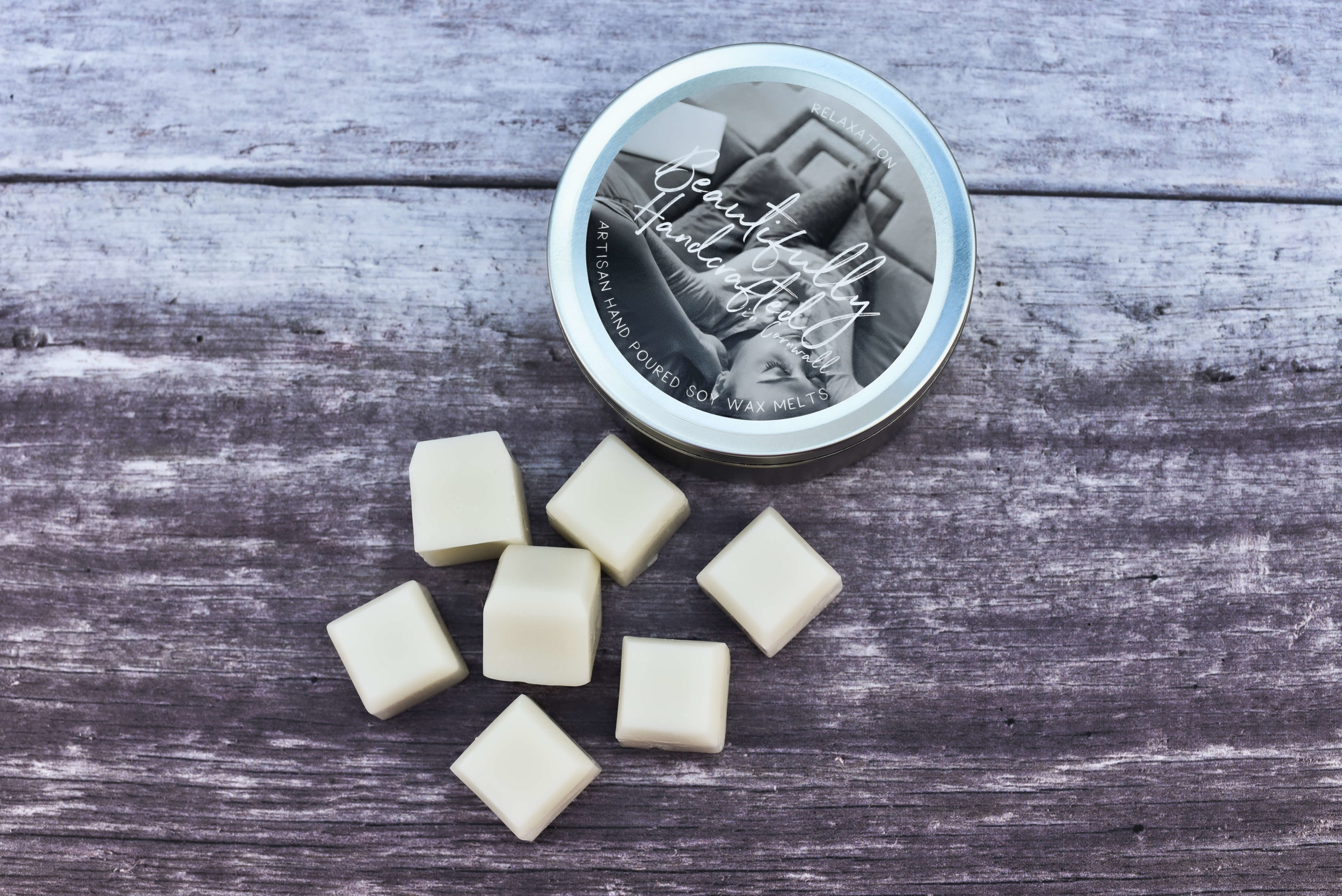 Relaxation
No one can think clearly when their mind is full of the worries and cares of everyday life; we selected the fragrances in this candle to help us to pause, to concentrate on nothing else than the scents of red apple, followed by hearty notes of rose, jasmine and carnation. The fragrance is completed with soft notes of violet and plum.
A moment to allow us to reconnect with experiencing the present moment rather than being so caught up with our own thoughts that they consume us and we become unable to see how this affects our lives.
F E A T U R E S
• 7 hand poured wax melts in a gorgeous, sustainable tin, approximately 90g net weight
• we use natural scented soy wax as this is more environmentally friendly than paraffin wax
• we do not use dyes and our products do not contain parabens (nasty chemicals) or additives
• all of our products are naturally vegan & vegetarian friendly
• we do not test our products (or ingredients) on animals
• all of our products and packaging are completely recyclable; we have also eliminated the use of plastic wherever possible
• we reuse packaging materials where possible for shipping to help reduce our carbon footprint
• our products are IFRA compliant and certified by Trading Standards
• we are proud members of Made in Cornwall and Made in Britain schemes
I N S T R U C T I O N S
We've ensured that our wax melts are a pleasure and easy to use.
• Simply add 1 or 2 squares (depending on size of burner) into well of the burner. Never overflow the well of the burner.
• Light an unscented tea light or switch on electric burner and place into base of the burner. The wax will melt releasing fragrance into the room. Once the scent weakens or you wish to change fragrance, simply use a cotton ball or kitchen towel to absorb any remaining wax. Ensure the burner is clean before adding a new fragrance.